Signing Day capsule: Jaevon Becton
Not a HokieHaven subscriber? Join today to see our content over the course of the entire recruiting cycle, along with our in-depth game coverage, analysis, and much, much more!
Virginia Tech's defensive line class is nearly complete: Virginia Beach Ocean Lakes end Jaevon Becton has signed with the Hokies.
The 6-4, 230-pounder is the 24th signee of the class, with the previous 23 all submitting their official letters in December. He pledged in January.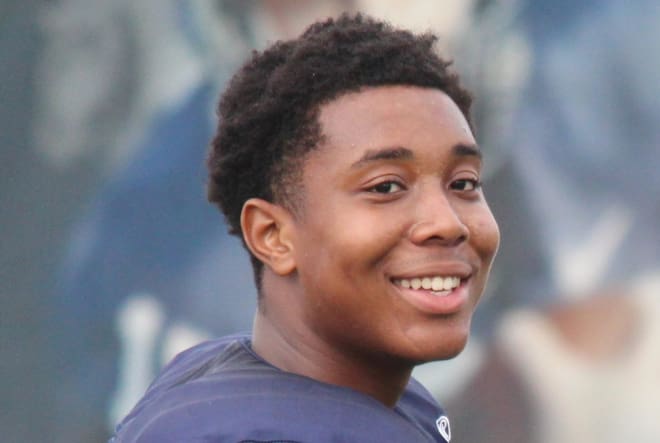 Rankings
Three-star, No. 15 player in the state of Virginia, No. 40 weakside defensive end nationally.
Other suitors
Georgia (former commit), East Carolina, Marshall, Nebraska, NC State, Oregon, Rutgers, Syracuse, Wake Forest, West Virginia
Recruitment story
It took Becton a little while to get rolling in the offer department, despite playing at one of Virginia's powerhouse programs. When Virginia Tech finally offered in April, it was with half an eye toward trying to convince him to bulk up to either move inside or possibly even enough to play offensive line (similar to fellow 757 defensive lineman Jaevon Becton). However, by that time Georgia had swooped in and built a comfortable lead, and he committed to the Dawgs in May. By the time the season was reaching its later stages - with Georgia on the cusp of playing for the national title - he wanted to explore other options, and decommitted from the Bulldogs. He took his official visit Jan. 26, and committed later that week after returning home.
Game breakdown
Becton is a good fit with the rest of Virginia Tech's pieces on the defensive line. There are a couple space-pluggers with the ability to penetrate, and a pure strongside end along with him. He's the guy who will be at his best coming off the edge and rushing the passer. While he doesn't have that sudden quick-twitch athleticism that would make him a true terror, he has the frame to bulk up quite a bit and become more rounded, while added leg strength should see him firing off the ball faster by the time he sees the field in Blacksburg. He has to work on his technique and improve his closing speed, but his motor and toughness will always be assets.
Statistically speaking
Becton was his district's co-Defensive Player of the Year after a season with 53 tackles - including 13 sacks - and four fumble recoveries.
Film