Signing Day capsule: Chamarri Conner
Not a HokieHaven subscriber? Join today to see our content over the course of the entire recruiting cycle, along with our in-depth game coverage, analysis, and much, much more!
The Jacksonville pipeline continues. Trinity Christian Academy defensive back Chamarri Conner has faxed in his letter of intent.
The 5-1, 190-pounder will be a safety in Blacksburg, and a good one.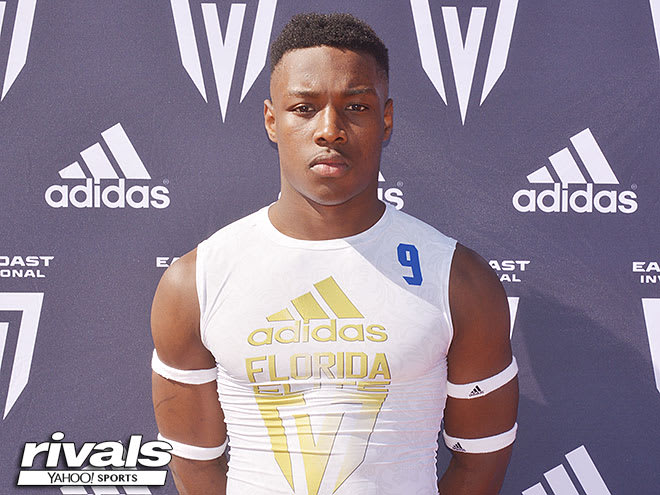 Rankings
Three-star, No. 32 safety nationally, No. 81 prospect in Florida.
Other suitors
Charlotte, Clemson, Colorado, Florida, Fresno State, Georgia Southern, Georgia Tech, Michigan, Oregon State, South Carolina, South Florida, UCF, Wake Forest
Recruitment story
Virginia Tech was the first offer for Conner, even though he picked up some others along the way, He made an extremely early commitment (in fact was the first Class of 2018 prospect in the fold) in the Fall of 2016. When he started getting bigtime interest though, he at least listened to a couple other programs... including Summer visits to Clemson and an official visit to UCF in October. The Hokies managed to weather the storm and reel him in.
Game breakdown
Conner played a lot of corner as a junior and mostly as a linebacker during his senior year, so he has experienced basically the range of responsibilities he'll have to cover in college. He's a very big and willing hitter (if not the best tackler), and has the straight-line athleticism to cover plenty of ground in the backfield. He's going to have to adjust to the idea of a lot of deep zone coverage, which he hasn't done in a while, and get used to changing his assignment radically from one play to the next in VT's defense.
Statistically speaking
Trinity Christian 10-4 (one win by forfeit). In 12 games, Conner had 103 tackles, 3.5 for loss with 1.5 sacks, three pass breakups, two forced fumbles and a fumble return for 32 yards and a touchdown, and blocked each of a field goal and punt.
Film