Jermaine Waller is a Hokie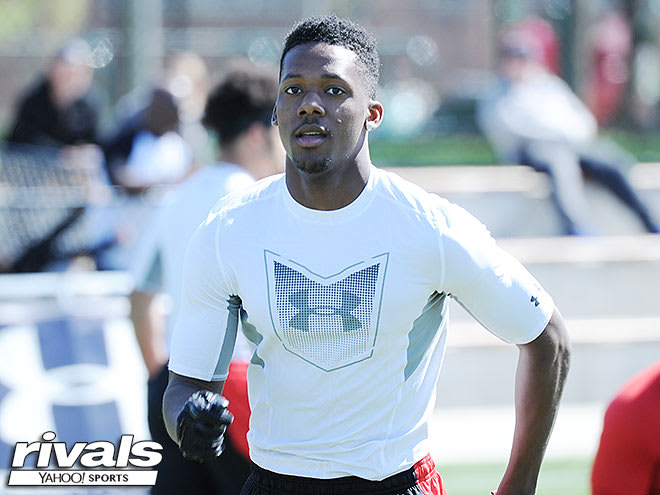 The first firework in the aftermath of the Blacksburg BBQ is here: defensive back Jermaine Waller has committed to VT.
The 6-2, 180-pounder is a three-star ranked the the No. 59 cornerback nationally and No. 16 rising senior in Maryland. He plays his high school ball at Gaithersburg's Avalon school, though he previously attended Washington (DC) Carroll.
Waller has played quarterback in the past, along with his defensive duties, throwing for 2,600 yards and rushing for 838 more over the past two seasons. In his future college position, he does not have recorded stats.
Depending on how some athletes' positions play out when they arrive in Blacksburg, Waller could be the seventh defensive back in the class and 19th overall. He is the second pledge from Maryland, joining quarterback/athlete DeJuan Ellis.
• See the Virginia Tech recruiting class and Rivals.com Team Recruiting Rankings with Waller in the fold.
• Take a look at Waller's junior highlights to know what the Hokies are getting.
• A look at the impact Waller will have on Virginia Tech's 2018 recruiting class and the program in the long-term.
Stay tuned for much more to come on Waller's commitment.