Jaevon Becton is a Hokie
Not a HokieHaven.com subscriber? Join today for access to all our premium content and message board community.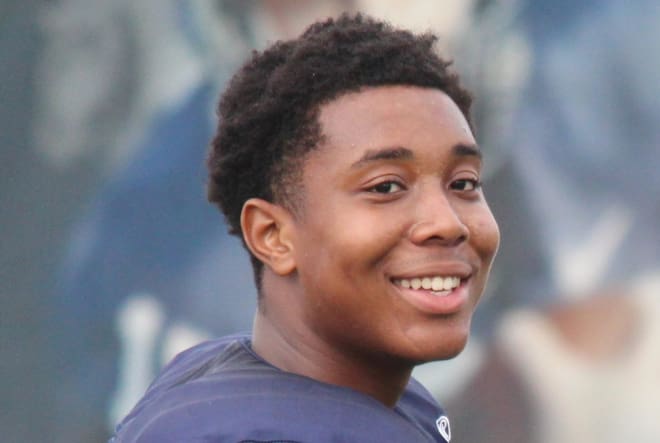 The Hokies have their second defensive end in the 2018 class: 757-area three-star Jaevon Becton has pledged to VT.
The 6-4, 230-pounder out of Virginia Beach Ocean Lakes is the No. 15 player in the state of Virginia and No. 40 weakside defensive end nationally. He is the fourth total defensive lineman and seventh in-state player for the class.
Becton spent much of the 2018 recruiting cycle as a Georgia commit, picking the Bulldogs way back in May (about a month after Virginia Tech offered him), and only decommitting in the late Fall. In the early stages, VT considered him a potential offensive lineman after he grows in a college strength program, but as his body stayed on the slimmer side and VT's need for defensive linemen raced past the need for players on the opposite side of the trenches, it came together pretty well.
Currently on his official visit to Blacksburg, Becton becomes the 25th commitment in a class that will hopefully get to 26 or 27 players if the Hokies can close on a couple more top targets. His commitment bumps the group up to No. 16 nationally, passing South Carolina and Tennessee (which were barely ahead of the Hokies).
• See the Virginia Tech recruiting class and Rivals.com team recruiting rankings with Becton in the fold.
• What sort of player have the Hokies landed? find out with a look at his senior highlights.
• See the impact he'll have on the Hokies' class and future squads.
Join fellow Hokie fans to discuss the commitment on our premium message board, The Gobbler, and stay tuned for much more coverage of all things Becton and Hokie recruiting.